Use the right way to be a good "color" of the people
If we say that reinforced concrete is the bones of the house, then the soft loading is the soul of the house.
Different soft color patterns with the formation of different home styles, the roundabout "landscape" to better reflect the owner's taste, but also create the crowning touch of the home atmosphere, and completely demonstrate the charm of the soft loading.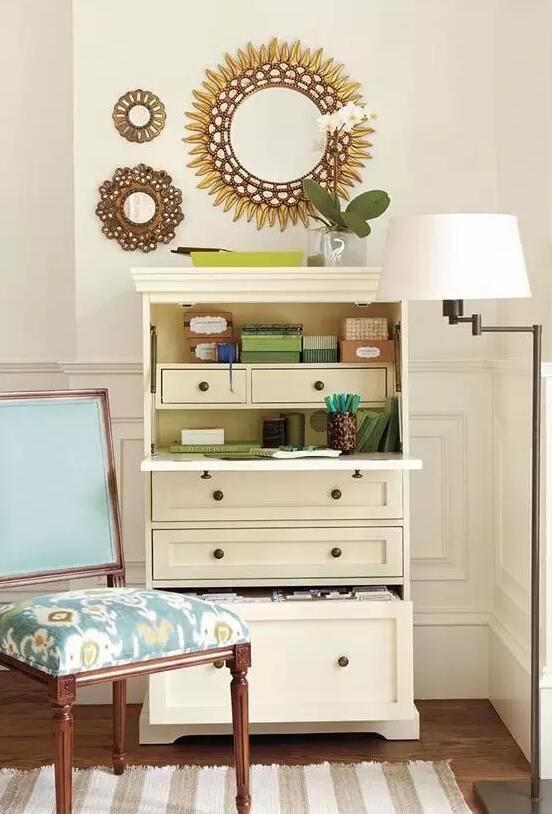 ● 01 harmonious ●
With the primary balance of control, to be harmonious. If you use a very bold pattern, consider one or two small size, tone or pattern to match the match.
You use a large, exaggerated pattern in your room, and that does not necessarily mean that you have a steady, small pattern elsewhere. If you have a pair of exaggerated prints on the chair, opposite the sofa placed two similar pattern pillow looks very good. Matching is not only in color, the position is also very important.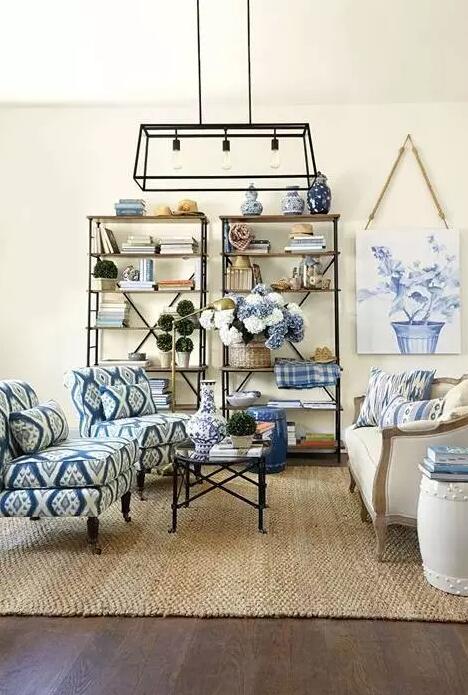 ▲ Use a very eye-catching blue tie-dye fabric on a pair of single sofa, put a lot of similar blue patterns around the space, blue and white blanket, blue and white porcelain vases and blue and white staggered stripes pillows.
▼ Linen sofa, white garden seats and grass yellow natural fiber carpet, the overall feeling more coordinated.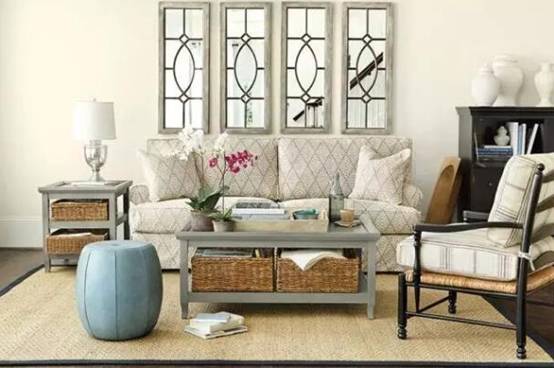 ●

02

Monochrome

●

If you can not control the pattern mix and match, you can try a simple way: to determine a color, and then select the same chroma 3-4 patterns.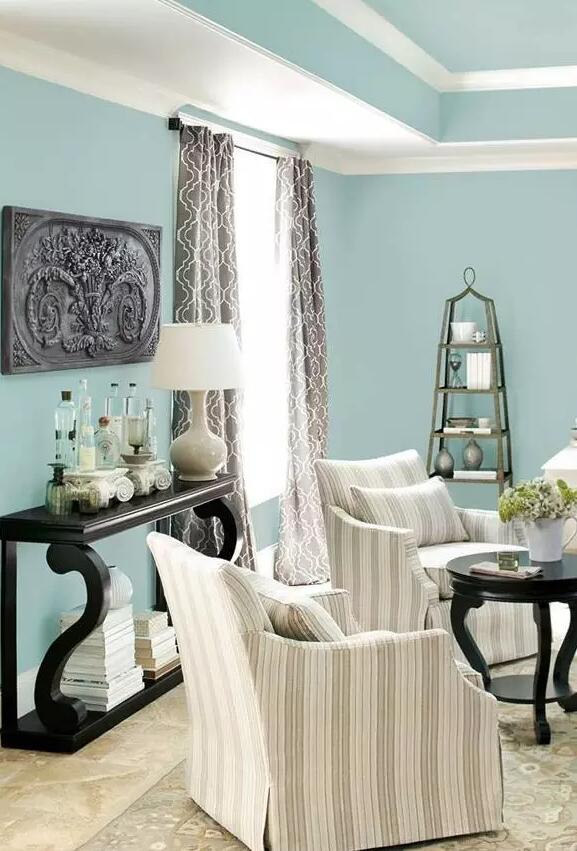 ▲ Brown and gray with. Striped chairs, geometric patterns of curtains, floral pattern rugs, because they are in the same hue category, so these patterns proportion, but not too complicated feeling.
●

03

formula

●

Pillow with, you can use a flower pattern, a geometric pattern, a striped pattern and a monochrome. As long as the fabric belong to the same color combination, you can design a beautiful mix.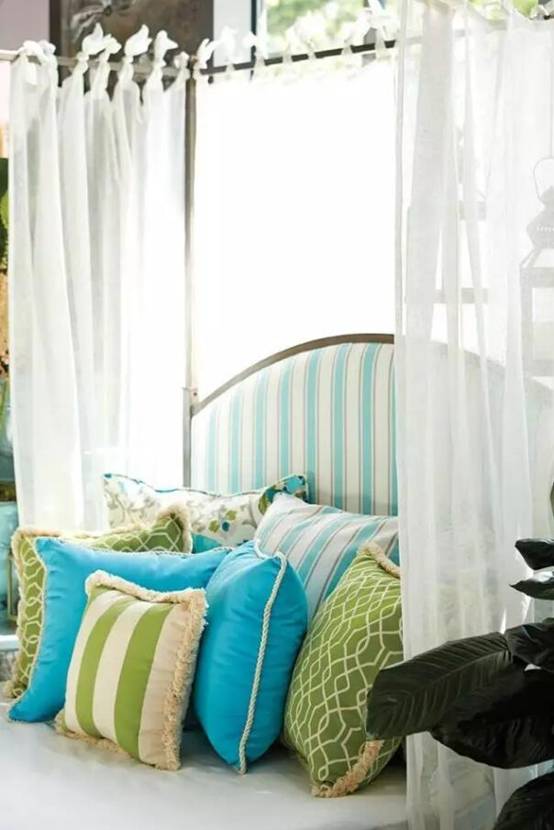 ▼ Wicker chair put two flower pattern pillow, the sofa is striped, there is a rug of geometric lines and a monochrome dwarf stool, double sofa and curtains. This formula can be tried out repeatedly.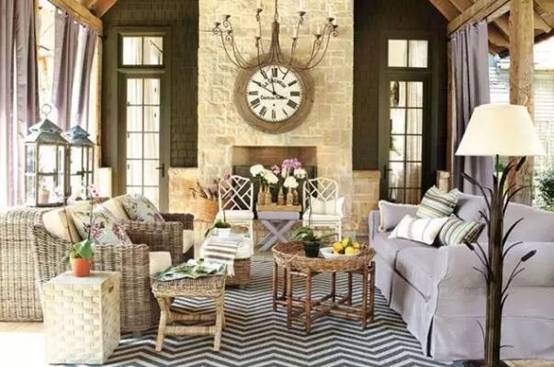 ●

04

Universal stripes

●

Striped pattern is a soft-equipped with a versatile weapon, it is almost wild. Flower patterns, tie-dyed, geometric shapes, solid colors or other stripes, they are definitely versatile.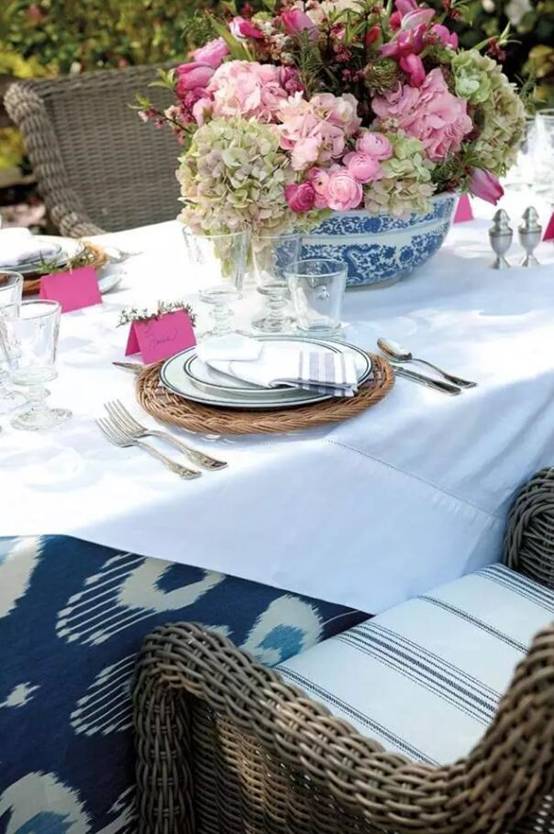 ▲ Boldly tie the tablecloth with a blue and white porcelain pot as a flower. Striped chair instead of solid color, without any sense of compromise, but also more distinctive.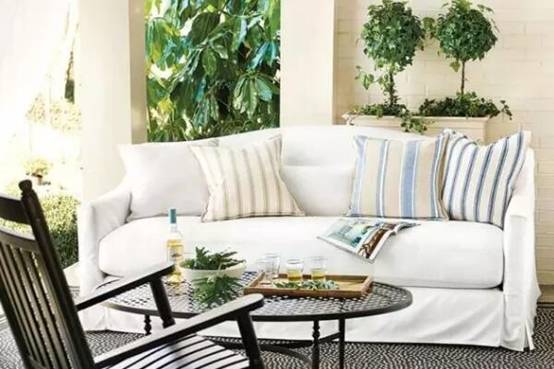 ▲ When you get tie-dye fabric do not know what to do, you can choose the stripe pattern, who let it so wild it? Even if the different striped fabric on the same sofa, there is no violation and feeling. Streak is so magical, but also what can be said?